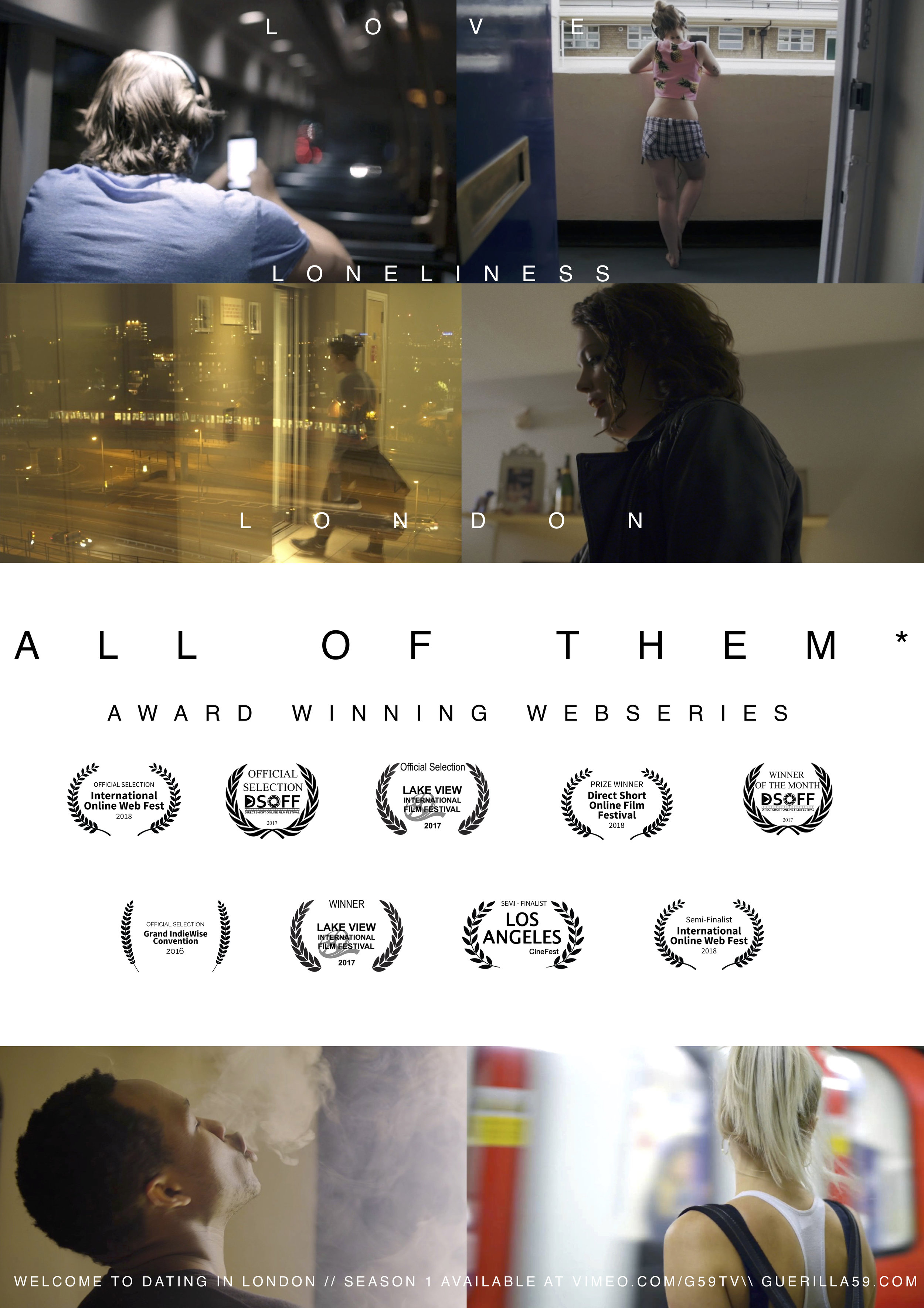 Watch The Award Winning First Series Here
Love, Loneliness, London.
The first series is comprised of 7 episodes. The series follows several characters who coincidentally brush into one another within these idiosyncratic, drama-doc style stories about the dating culture of contemporary London. Love, Loneliness and London are the main motifs that connect all of these seemingly random protagonists, unaware of how much in common they have with one another.
The first episode of the five-part comedy web series 'Let's Get Macho'. Created by David Ellis and produced by G59TV. Does the sport make the man? Joshua Collins is about to find out ... Comedy at its least athletic.
Created by David Ellis for G59TV
THE UNTITLED PHIL & JOEL PODCAST SHOW
Phil and Joel are two down and out podcasters, looking to strike it LARGE in the world of vlogging, or podcasting, whichever comes first.